Chiropractic Care Created Precisely For You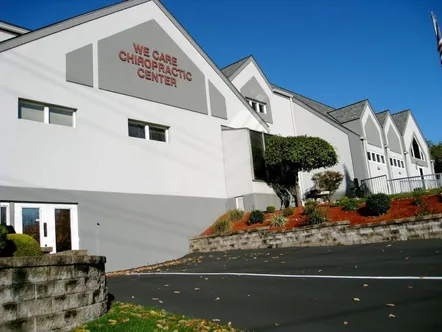 Dr. Phillip Nutter founded the We Care Chiropractic Center and has been improving his patients' quality of life since 1985. We have provided exceptional chiropractic care for over 37 years for patients of all ages, from infants to adults. Our primary goal is to relieve your pain as quickly as possible and release you from care!
At the We Care Chiropractic Center, we go out of our way to create an atmosphere that is both friendly, and professional. The minute you walk into the office, you will know it was the right decision.
Patients visit us when they are experiencing:
Back and/or neck pain
Pain from a motor vehicle accident and work related injuries
Pain in the shoulder, elbow, wrist, hip, knee, or ankle
Headaches/migraines
Spinal stenosis (inability to walk any distance without having to sit down due to pain)
Sciatica
Pain and/or numbness radiating from the spine to the arms/hands, or legs/feet.
Disc problems (cervical, and/or lumbar disc herniations)
Vertigo (positional vertigo)
Fibromyalgia
Sports injuries/Dance injuries
Carpal tunnel syndrome
Thoracic outlet syndrome (usually waking up in the middle of the night or first thing in the morning with numbness in the arms, and hands)
Our treatment protocols are suitable for every member of your family.
We offer several treatment options tailored to your body's requirements for better health, quality of life, pain relief, and improved range of motion, including:
Chiropractic adjustments
Trigger point/myofascial release
High volt galvanic stimulation done for the purpose of reducing inflammation
Mechanical traction/decompression done for purpose of reducing compressed areas of the spine
Doctor/patient one on one exercise instruction to build core strength and reduce future episodes of pain.
The We Care Chiropractic Center is rated as a Tier I practice by Highmark and UPMC. What this means is our treatment protocols are among the best in the region. For the patient, this means a lesser co-pay where applicable.
At the We Care Chiropractic Center, Dr. Nutter and his team provide care in the Pittsburgh, PA area, including Plum, Penn Hills, Verona, Oakmont, New Kensington, Monroeville, and Murrysville. If you have question before you schedule an appointment, just send Dr. Nutter an email to [email protected]. For a name you can trust in chiropractic care, call us today at (412) 795-2900, or scroll to the top of the page to the "schedule appointment" button, and never look back on your way to better health.

Our office location is 7575 Saltsburg Road, Pittsburgh, PA, 15235.